Sage Incense
$ 3.99
Regular price
$ 4.99
Tax included.
Shipping
calculated at checkout.
Welcome to Sage Incense Sticks – the perfect way to keep your home or office smelling fresh and delightful. Our all-natural, handmade incense sticks use traditional techniques and are carefully crafted in Nepal, so you know you're getting only the best quality.

Each sleeve contains fifteen hand-dipped incense sticks that burn for up to 45 minutes so your space will stay fragrant for longer. They're the perfect addition to any yoga studio, meditation practice, or mindfulness exercise when you need a peaceful scent to fill the air. Plus, our sticks come specially packaged in an environmentally friendly Lokta paper sleeve – so even after you've used them up, your place still looks great!

Switch up your home or workspace with Sage Incense Sticks today and experience their fragrant power for yourself!
Hand made in Nepal using traditional techniques and all-natural ingredients
Burn time: 45 minutes
15 in each environmentally-friendly Lokta paper sleeve
Fair Trade 
Meet the Artisans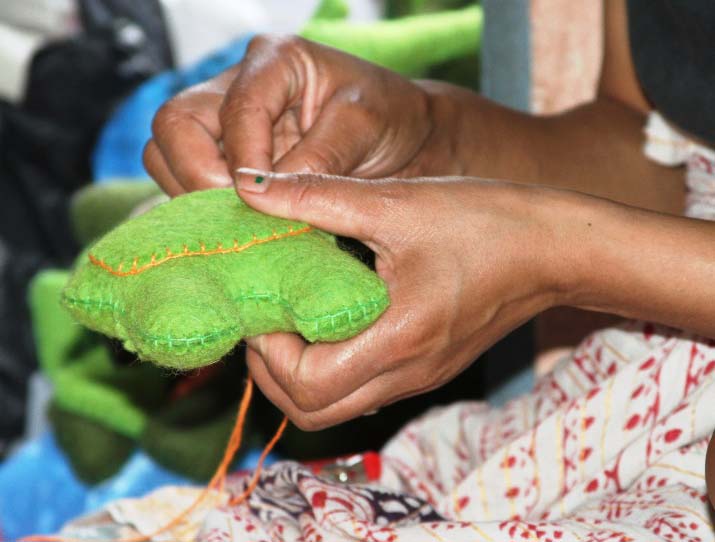 Global Groove is a fair trade organization working with women by supporting and developing artisan co-ops in Thailand and Nepal. The Fair Trade industry is expanding and we are proud to be a part of a sustainable movement that is changing lives. We design, develop, produce and source fairly traded lifestyle products with a commitment to the sustainability of production and the cultural heritage of the groups that we work with. We inhale its people, its landscapes, its colors, its flavors, its very scent, and we exhale to create inspirational products symbolic of our traveling experiences. Global Groove encourages travel because the knowledge, acceptance and understanding of different ways, people and ideas is the very colorful road to a respectful, safer, kinder world.
Beautiful Incense
Arrived on time and smells great.
Good quality incense!
Eye pleasing aroma though I wouldn't say it smells a lot like true sage. Pleasant though!
Sage Incense Sticks
I Absolutely Enjoy The Aroma From The All Natural Sage Incense. I Will Continue To Purchase This Particular Product....5 Stars!!!!!