Willie Nelson Felt Christmas Tree Ornament
Tax included.
Shipping
calculated at checkout.
"When I started counting my blessings, my whole life turned around." -
Willie Nelson, Musician, Actor, Activist.
Shop our tribute ornament to this amazing man. Handmade from felt, full of detail down to the boots, guitar and braids. 
This Felt Ornament is hand crafted using natural fibers and eco-friendly resources by our talented artisans in Kyrgyzstan. All details are hand stitched and embroidered.
This ornament is approximately 4 to 5" in size.
Meet the Artisans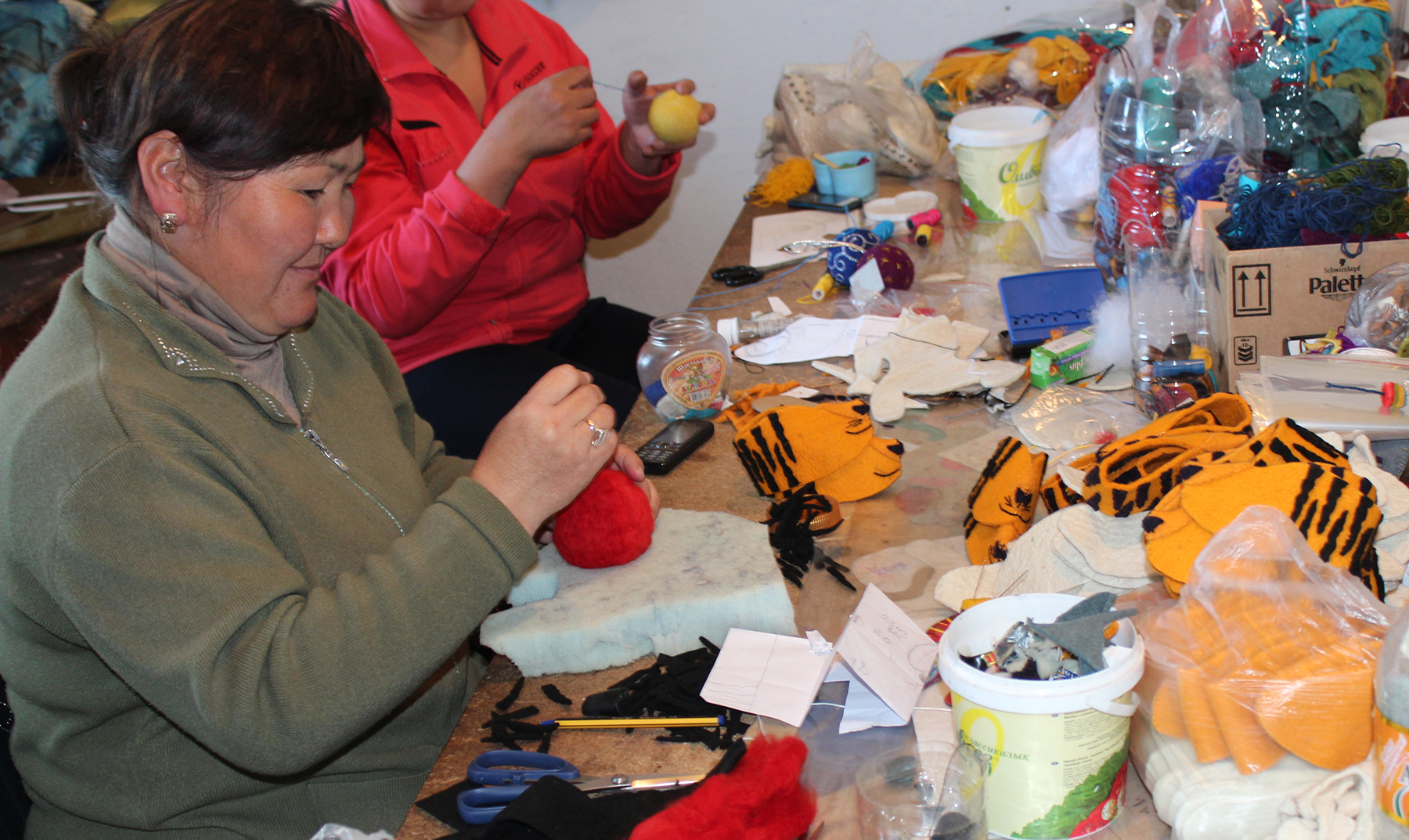 Silk Road Bazaar is a wholesale representative of marginalized artist groups located in Kyrgyzstan and throughout Central Asia. They connect with artists who are far from the capitals, who have limited market access, or who do not possess modern marketable skills but have carried on traditional craft culture.
Following the proverb, 'the best way to know a man is to walk a thousand miles in his shoes,' Silk Road believes that to know who we are working with and to understand their lives, we ourselves need to live like and with them. They live amongst their artist groups for an extended period of time, and during that time they help them become self-sustainable by developing their designs, management techniques, quality control and computer skills.
All designs and collaborations are original works of Central Asian artists and Silk Road Bazaar.
We loved all of our Welljourn Holiday ornaments!
Our holiday box of ornaments from Welljourn was so fun to unwrap together as a family. Each ornament is as gorgeous as they are unique! Will order more ornaments and decor for sure in the coming year.
Willie was Perfect
This piece is a work of art. We gave it to our 34 year old son who loves Willie Nelson. He was delighted and passed it around for everyone to see. We were clapping and cheering, which we do for those perfect gifts.
Perfect gift!
My grandson is an aspiring musician who was fortunate enough to to Willie Nelson live this year. He will absolutely love this ornament. It is impressively made!
Perfect
This was such a great find !! Looks identical to the picture and package safe. Really nice quality for handmade.