Green Praying Mantis Felt Ornament
Tax included.
Shipping
calculated at checkout.
This product is unavailable
Women in Kyrgyzstan made this ornament green mantis by hand from felt. With a loop for hanging, the ornament measures 7 inch wing span.
Meet the Artisans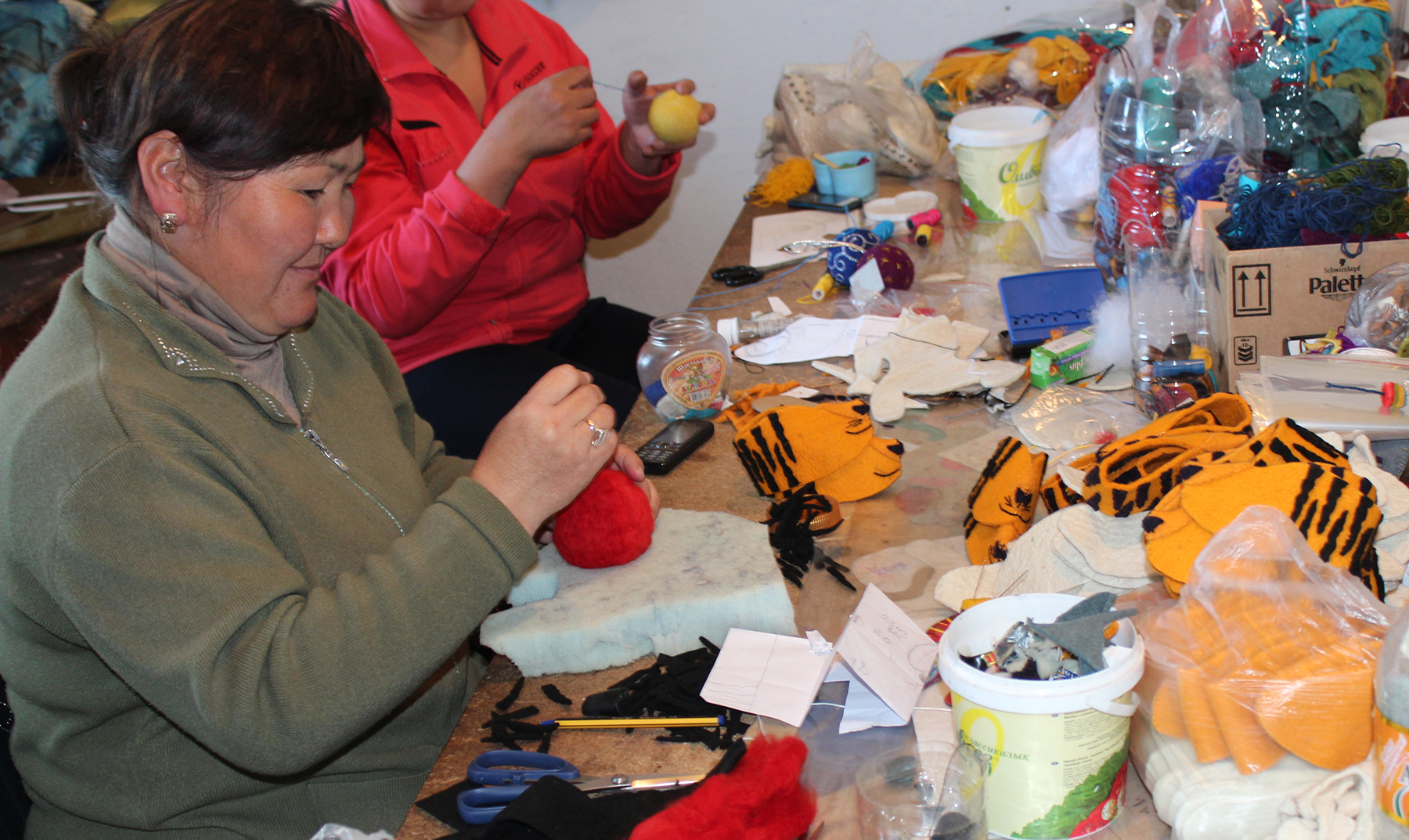 Silk Road Bazaar is a wholesale representative of marginalized artist groups located in Kyrgyzstan and throughout Central Asia. They connect with artists who are far from the capitals, who have limited market access, or who do not possess modern marketable skills but have carried on traditional craft culture.
Following the proverb, 'the best way to know a man is to walk a thousand miles in his shoes,' Silk Road believes that to know who we are working with and to understand their lives, we ourselves need to live like and with them. They live amongst their artist groups for an extended period of time, and during that time they help them become self-sustainable by developing their designs, management techniques, quality control and computer skills.
All designs and collaborations are original works of Central Asian artists and Silk Road Bazaar.
Mantis ornament had poor shipping method-box instead of envelope would protect it better.
Wasn't as nice as pictured & probably since it wasn't shipped as protectively as it should have been!
Thank you for the constructive feedback on your recent order!
I have passed on the packaging feedback to my warehouse, we will do our best to use boxes instead of envelopes moving forward.
Praying mantis ornament
Very nice handmade ornament.