Agarwood Incense
$ 2.99
Regular price
$ 4.99
Tax included.
Shipping
calculated at checkout.
Welcome to Agarwood Incense – an ancient scent for modern times! For centuries, people around the world have used incense to raise energy levels and create a serene atmosphere – now you can too! Our beautiful Agarwoodsticks offer an unforgettable experience with subtle yet deeply aromatic fragrances. Hand-made in Nepal using traditional techniques and all-natural ingredients, these sticks burn for 45-60 minutes leaving your space feeling refreshed and rejuvenated.

Our Agarwood Incense is high quality so it won't fizzle out after a few minutes. Perfect when winding down for the night or bringing a relaxing mood to any occasion – this natural aroma will transport you away from it all! The ideal way to kick start your day or enjoy some alone time with yourself. Plus, every 15 sticks come packaged in environmentally friendly Lokta paper sleeves, making these incenses good for the planet as well as your mindset!

Indulge yourself with one of these luxurious incense packages today and start cleansing your home with Agarwood Incense. Feel calmer, happier and focused with this aroma – delivered straight from nature's bounty! Light up our AgarwoodIncense for less stress, more peace and overall blissful vibes. So what are you waiting for? Add some serenity into your home today!
Hand made in Nepal using traditional techniques and all-natural ingredients, these sticks burn for 45-60 minutes. 15 in each environmentally-friendly Lokta paper sleeve.
Meet the Artisans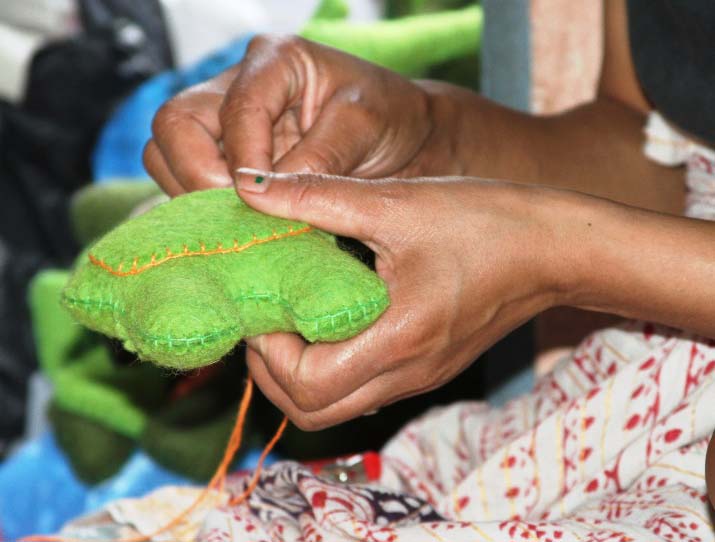 Global Groove is a fair trade organization working with women by supporting and developing artisan co-ops in Thailand and Nepal. The Fair Trade industry is expanding and we are proud to be a part of a sustainable movement that is changing lives. We design, develop, produce and source fairly traded lifestyle products with a commitment to the sustainability of production and the cultural heritage of the groups that we work with. We inhale its people, its landscapes, its colors, its flavors, its very scent, and we exhale to create inspirational products symbolic of our traveling experiences. Global Groove encourages travel because the knowledge, acceptance and understanding of different ways, people and ideas is the very colorful road to a respectful, safer, kinder world.