Jasmine Incense
$ 3.99
Regular price
$ 4.99
Tax included.
Shipping
calculated at checkout.
Welcome to the world of jasmine incense! The perfect way to wind down after a long day and create a mood of relaxed tranquillity in your home or workspace. Imported from Nepal, these all-natural incense sticks are hand-made using traditional techniques. Each one is carefully crafted to deliver a delightful scent of jasmine as it slowly wafts through your environment.
Each stick will burn for 45-60 minutes, providing hours of soothing aromatherapy that will have you feeling calm and collected in no time. And with each pack coming with 15 sticks wrapped in environmentally-friendly Lokta paper, you can feel good knowing that you're supporting sustainable practices every time you light up!
So why not take some time out for yourself and light up a jasmine incense - perfect for relieving stress, meditation or just enjoying a bit of me-time! You deserve it!
Hand made in Nepal using traditional techniques and all-natural ingredients, these sticks burn for 45-60 minutes. 15 in each environmentally-friendly Lokta paper sleeve.
Meet the Artisans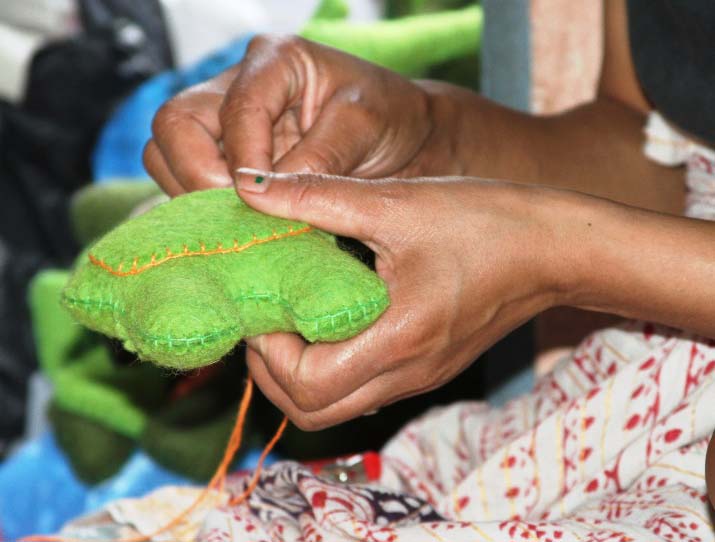 Global Groove is a fair trade organization working with women by supporting and developing artisan co-ops in Thailand and Nepal. The Fair Trade industry is expanding and we are proud to be a part of a sustainable movement that is changing lives. We design, develop, produce and source fairly traded lifestyle products with a commitment to the sustainability of production and the cultural heritage of the groups that we work with. We inhale its people, its landscapes, its colors, its flavors, its very scent, and we exhale to create inspirational products symbolic of our traveling experiences. Global Groove encourages travel because the knowledge, acceptance and understanding of different ways, people and ideas is the very colorful road to a respectful, safer, kinder world.