Juniper Incense
$ 2.99
Regular price
$ 4.99
Tax included.
Shipping
calculated at checkout.
Welcome to the world of Juniper Incense! Our hand-crafted incense is a unique blend of all-natural ingredients from Nepal that will delight your senses and boost your home's ambiance. Our detailed process starts with traditional techniques passed down for centuries, and we ensure each stick burns evenly and fills your home with exquisite aromas. With 15 incense sticks per sleeve, you can have an extended blissful experience without worrying about running out too soon.
Plus, our environmentally-friendly packaging makes us both kind to the planet and sympathetic to your wallet. What a perfect way to bring beauty into your everyday life! Grab some Juniper Incense now and enjoy a little piece of heaven in your own home.
Hand made in Nepal using traditional techniques and all-natural ingredients, these sticks burn for 45-60 minutes. 15 in each environmentally-friendly Lokta paper sleeve.
Meet the Artisans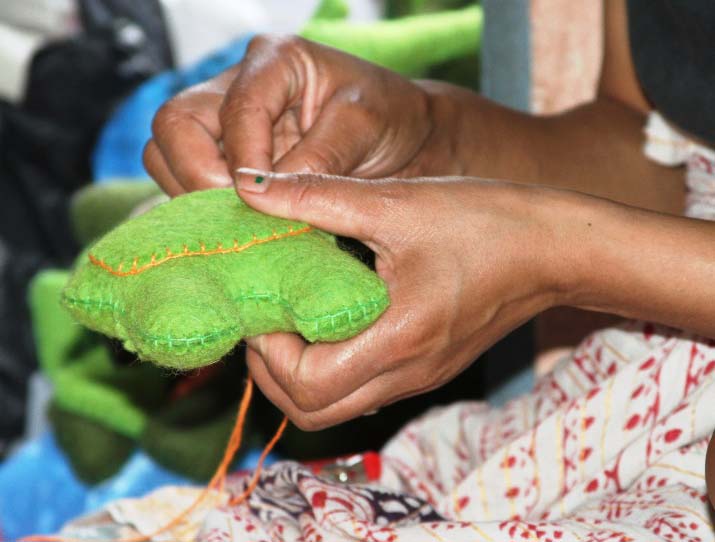 Global Groove is a fair trade organization working with women by supporting and developing artisan co-ops in Thailand and Nepal. The Fair Trade industry is expanding and we are proud to be a part of a sustainable movement that is changing lives. We design, develop, produce and source fairly traded lifestyle products with a commitment to the sustainability of production and the cultural heritage of the groups that we work with. We inhale its people, its landscapes, its colors, its flavors, its very scent, and we exhale to create inspirational products symbolic of our traveling experiences. Global Groove encourages travel because the knowledge, acceptance and understanding of different ways, people and ideas is the very colorful road to a respectful, safer, kinder world.